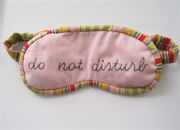 Hambone and Jennicakes was founded in 2004 in Pittsburgh, PA, so that Jennicakes could finally do something with the quilting and embroidery skills she honed when she should have been concentrating on her school work. After a few years in the SF Bay Area, Hambone, Jennicakes, and their cat, Hatbox, moved back east so they could be posh city mice in Boston. Check out the newly relaunched blog to read about their adventures - crafty, culinary, and otherwise!
Ad blocker interference detected!
Wikia is a free-to-use site that makes money from advertising. We have a modified experience for viewers using ad blockers

Wikia is not accessible if you've made further modifications. Remove the custom ad blocker rule(s) and the page will load as expected.