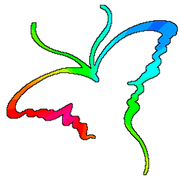 E P Max Embossing Powder
with maximum Glitz is the perfect answer to the question "How can I get a glittered stamped image?" With E P Max, you simply use your embossing ink, stamp your image, dust with E P Max, heat to set and you have a rich, permanent, glittered stamped piece. Jar .5 oz.
E P Lite creates a wonderful high gloss finish with a hint of sparkling color. Use over various colored embossing inks.......... the results are striking! Jar .5 oz.
Visit our store for more information http://store.pkglitz.com
Ad blocker interference detected!
Wikia is a free-to-use site that makes money from advertising. We have a modified experience for viewers using ad blockers

Wikia is not accessible if you've made further modifications. Remove the custom ad blocker rule(s) and the page will load as expected.