Welcome to the St. Patrick's Day Holiday Corner! This is YOUR best resource for anything and everything related to St. Patty's Day. Enjoy these fun crafts!
St. Patty's Headbands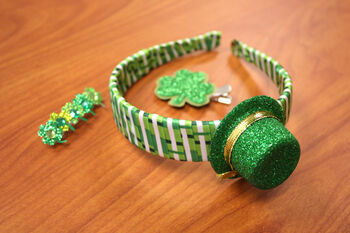 If you want something fun to wear to a St. Patrick's Day party, create this headband using dark green and light green ribbons. Find a cute glitter mini themed hat in a crafts store, and super glue it on top.




Candy Pot of Gold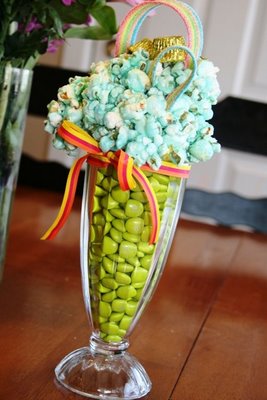 A pot of gold..that you can eat! Choose your favorite candies and layer them inside. Use a rainbox red rope to make a small rainbox on top. Feel free to decorate with ribbons!




Festive Plants or Center Pieces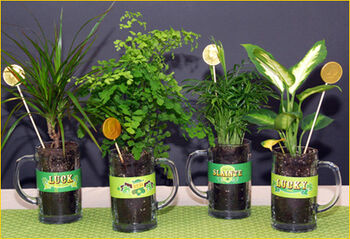 These plants can be a cute centerpiece or decor for around your house. All you need is to print a cute St. Patrick's Day themed banner and tape it around a mug. Pot plants in the mug, and voila!




St. Patty's Day Wall Hanging
Cut out a four leaf clover in five or more colors. Punch holes into the clovers and string them together with a piece of white string. Hang around the house!
---
---
Ad blocker interference detected!
Wikia is a free-to-use site that makes money from advertising. We have a modified experience for viewers using ad blockers

Wikia is not accessible if you've made further modifications. Remove the custom ad blocker rule(s) and the page will load as expected.