Mr. X Stitch's Craftser pick of the week is a piece of awesome artwork by stitchFIGHT, a skilled guru of embroidery. StitchFIGHT brings us the glow-in-the-dark Spiderman embroidery--a classic (but cool-looking) circular Spiderman embroidery in the daylight, and an absolutely radical glow-in-the-dark Spiderman embroidery by night. Kind of represents the "two sides" of Peter Parker, don't you think?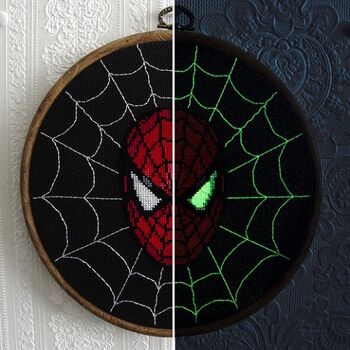 Source: MrXstitch.com
Ad blocker interference detected!
Wikia is a free-to-use site that makes money from advertising. We have a modified experience for viewers using ad blockers

Wikia is not accessible if you've made further modifications. Remove the custom ad blocker rule(s) and the page will load as expected.