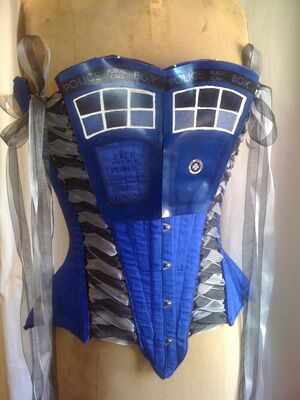 Philadelphia costume designers Mayfaire Moon have started creating a TARDIS corset, and not surprisingly, they've already used the "bigger on the inside" line to describe it. The TARDIS corset, while cool already, is far from complete. They plan to add lights, sounds, and functioning doors. Awesome!
Check their progress on Facebook!
Also, for Harry Potter fans, enter our Golden Snitch Giveaway!
Source: io9.com
Ad blocker interference detected!
Wikia is a free-to-use site that makes money from advertising. We have a modified experience for viewers using ad blockers

Wikia is not accessible if you've made further modifications. Remove the custom ad blocker rule(s) and the page will load as expected.