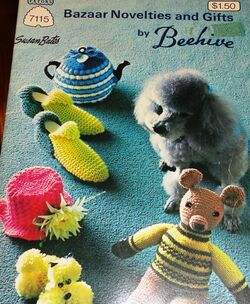 If you love the easycrafts wiki, then you will really get a kick out of this new wiki, Knit and Crochet Pattern Archive Wiki. This wiki is a lot of fun if you're into vintage patterns for knitting and crocheting, or even if you're just into '60s and '70s fashion!
To get a taste of what's going on at the Knit and Crochet Wiki, take a look at the Easycrafts Top Ten Knitting and Crochet Patterns and have fun!
Ad blocker interference detected!
Wikia is a free-to-use site that makes money from advertising. We have a modified experience for viewers using ad blockers

Wikia is not accessible if you've made further modifications. Remove the custom ad blocker rule(s) and the page will load as expected.