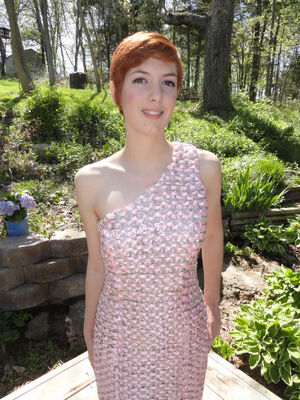 Crafters user DuckTapeRockStar made a prom dress completely out of ribbon and soda pop tabs. She said she spent over 100 hours creating this dress and used almost 4,000 tabs and 400 yards of ribbon.
After her Dorito Bag dress the year before she knew it would take some hard work to beat that design, which was inspired by a Skittles Bag dress.
Ad blocker interference detected!
Wikia is a free-to-use site that makes money from advertising. We have a modified experience for viewers using ad blockers

Wikia is not accessible if you've made further modifications. Remove the custom ad blocker rule(s) and the page will load as expected.