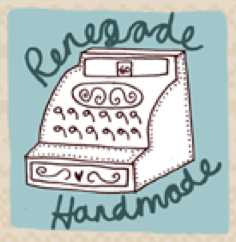 Attention Bay Area crafters! The
Renegade Craft Fair
is coming to San Francisco this Saturday and Sunday, July 9 and 10, from 11 a.m. to 7 p.m. This is the 4th annual fair and will be held at Fort Mason Center Festival Pavilion. This event is free to attend.
There will be over 200 artists and independent businesses at the event. The fair will also feature tons of vendors and interactive workshops throughout the days. There will be designated areas for crafts and lessons on new trends such as quilling 3D paper flowers. Look for raffles throughout, giving away various handmade items from artists, as well as a free photo booth.
Food and drinks will also be available for purchase on-site from Tante's, Ms. D's Fabulous Catering, and Neetos Café.
The Renegade Craft Fair will also be taking place in Los Angeles, Chicago, and London. There will also be holiday events in Austin, Chicago, Los Angeles, and San Francisco.
Will you attend?
Source:
Ad blocker interference detected!
Wikia is a free-to-use site that makes money from advertising. We have a modified experience for viewers using ad blockers

Wikia is not accessible if you've made further modifications. Remove the custom ad blocker rule(s) and the page will load as expected.