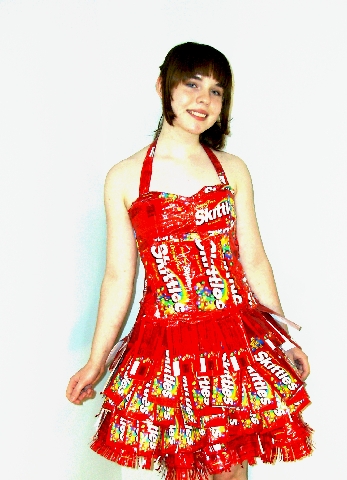 I thought you were supposed to taste the rainbow, not wear the rainbow. But one crafter found a way to do both!
Craftster user Theperilouspopsicle posted her prom dress and people loved it. She received tons of emails for instructions and briefly described how she constructed the dress. It took her about 15 hours and 101 skittles wrappers, some of which she received from random people after posting an ad on Craigslist.
Ad blocker interference detected!
Wikia is a free-to-use site that makes money from advertising. We have a modified experience for viewers using ad blockers

Wikia is not accessible if you've made further modifications. Remove the custom ad blocker rule(s) and the page will load as expected.